We've got something very special to show you – the next generation of windows and doors. Manufactured in the UK, these are world-class products that meet the highest standards of performance but never forget that appearance does matter. These are windows and doors that include all the features that today's homeowners want: outstanding energy effciency, sound insulation, superb security, easy maintenance and long life. These windows and doors protect from the weather while allowing your home to be comfortable all year round. When your home feels comfortable, you feel it too.
Our windows are available with either a sculptured, chamfered or flush profile and slim sections that allow your home to beneffit from a wealth of natural daylight. But those slim sections, with their graceful curves, are robust and durable. Every component in our range works together and fits together beautifully. It's a complete system and it can be used to create almost any style of window or door. If you have a tiny, rustic retreat or a stylish, modern apartment, it works. It feels beautiful and it looks amazing.
When you want that feeling of home and every detail working to perfection, choose the best for your windows and doors. Choose the windows and doors your home would pick.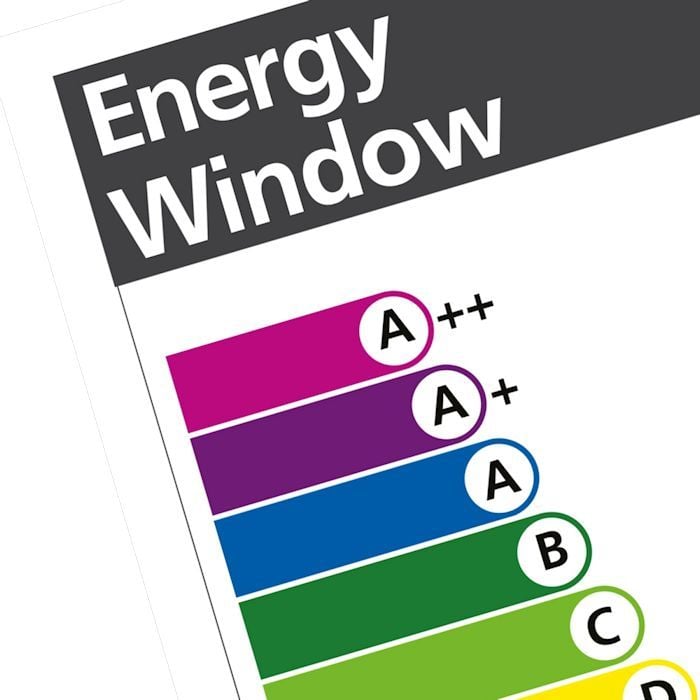 Because windows and doors can be built and glazed in various ways, a standardised banding system is used to demonstrate their thermal performance. Developed by the British Fenestration Rating Council, it offers homeowners a simple method of comparing windows and doors. It covers thermal insulation, solar gain and air leakage. Originally the scale ran from A to G, but standards have improved and now the best-performing windows and doors are rated A++.
Our system is capable of achieving this A++ rating, and not only that but a U-value of 0.8 W/m2K. this measure, which looks at insulation, is sought by the Passivhaus movement which aims to produce buildings which need very little heating or air conditioning and which, therefore, have very low running costs.
For ultimate thermal performance and a comfortable home, Ultimate is ideal.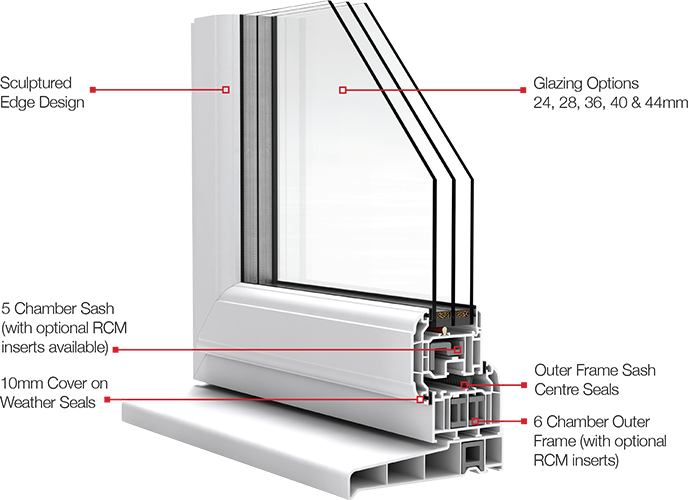 SOFTLY, SOFTLY
We've only got one planet. It's a fabulous place and we're doing our bit to keep it that way.
PVC-U is a much greener product than many people think. Its main ingredient is common salt!
It can be recycled, over and over again, with no loss of function and has a really long lifespan.
It needs no noxious chemicals or paints to keep it looking good and it has such great insulating
properties that you need less energy to heat your home.


WELCOME TO THE VERY BEST PVC-U SYSTEM