Aluminium Bi-Folding Doors
Make full use of your living space inside and out with a bi-folding door.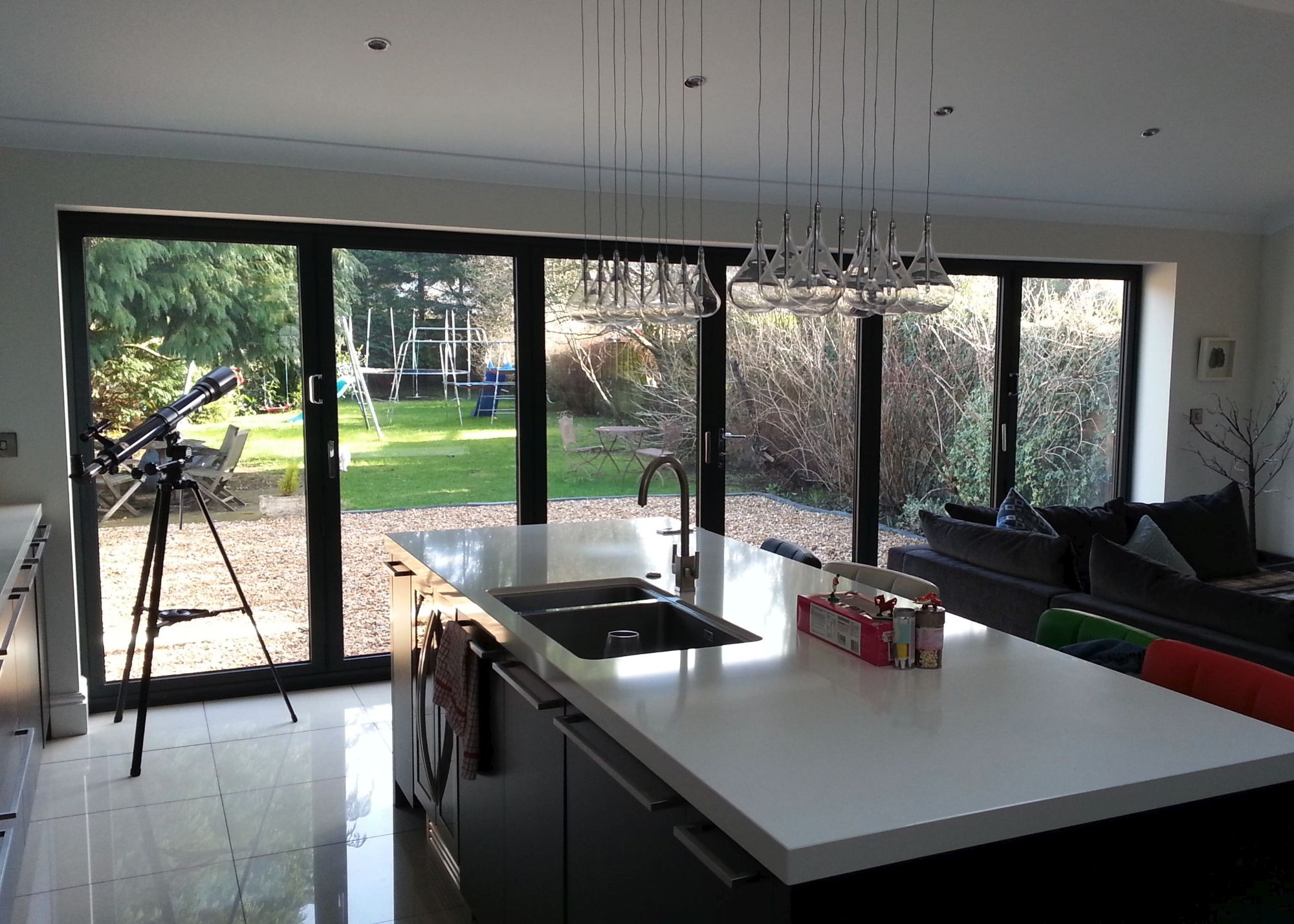 Bi-folding doors create the best panoramic views from your living space. By neatly folding and sliding open they provide a smooth transition between indoor and outdoor living.
The style of your beautifully designed and carefully manufactured bi-folding doors are easily matched to the existing style of your home and provide a smooth transition between indoor and outdoor space.
Choose from panes up to 1200mm wide and 2500mm high, in a choice of opening options. These can be designed to suit any opening size.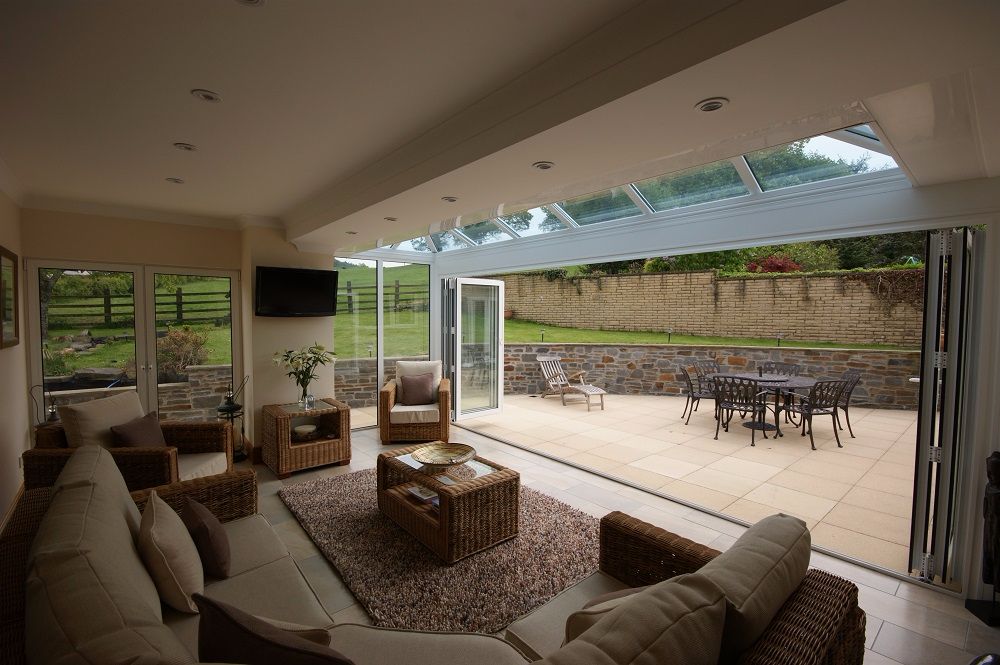 The high strength of aluminium ensures that our Aluminium Bi-folding Doors are one of the strongest available.
Our Aluminium Bi-folding Door frames and mechanisms are designed to give optimum strength and durability to ensure a structurally sound product that requires minimal maintenance to deliver reliable performance over a lifetime of use. In most instances, it is possible to have integral blinds fitted within your bi-folding doors.